Sunday Morning Book Reviews and News Analysis
I have always liked
Alan Greenspan
. Ever since
I was a kid
.
Here are some excerpts from his
new book
. Interesting stuff:
He observed that the Republican President Bush made
"a major mistake"
by not vetoing items on funding bills passed by a Republican Congress that ballooned our Federal spending.
Why have people always said the Republicans are for smaller government? Certainly not Reagan. Certainly not Bush I. Or the W.
Greenspan makes this very simple observation:
"I am saddened that it is politically inconvenient to acknowledge what everyone knows: the Iraq war is largely about oil."
Greenspan also writes George Bush and the Republicans have been
"...swapping principle for power. They deserve neither."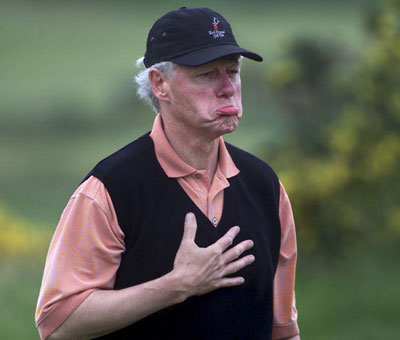 Greenspan also takes on another President. He observed that Bill Clinton was a
"risk taker"
and had a
"consistent, disciplined focus on long-term economic growth."
I knew Alan Greenspan was a smart guy.
Greenspan also made mentions that he was surprised about the housing slip. And now that it is happening, we should not be surprised anymore by what is happening around us.
And somehow we should hardly be surprised about
this either
. Too much boom boom. We have plenty of new/rehabbed housing supply. It just ain't selling. And it is not a blip. Let us open the market for filling out our commercial businesses to make our neighborhoods
the
place to live and work. We need to have more reasons on why people feel connected to this particular part of town. We got the houses. We got the ideal layout. We need more meat. Soy is fine, we just need the iron and protein, but we need it badly.
Besides, people still need to live somewhere, ya know? It is healthy to have some degree of exclusivity, but that exclusivity must driven by people wanting to buy. We need to make sure that there is a reason people want to buy
here
than elsewhere. And there must always be a certain balanced supply with a healthy amount of affordable introductory ins, as well as various levels of finished products. Certain levels of the current local market have stale/declining/glut price and shelf life are signs of a housing bust, and a sign of a continued housing bust is a sign of a neighborhood in decline, and we don't want to slip back to those times. We are lucky on the commercial side, for the commercial property market has been far more stable, even though there are some spec props out there with silly price tags. So while the commercial side of the market is more stable, it is by no means producing enough. We need a healthier commercial side that is producing active public businesses in order to drive the the residential market through this time.
It is all a
risk
, so lets do what we can to ensure our survival, increase our appeal and enhance our prosperity. So as Davy Crockett said:
"Be sure you are always right, then go ahead."